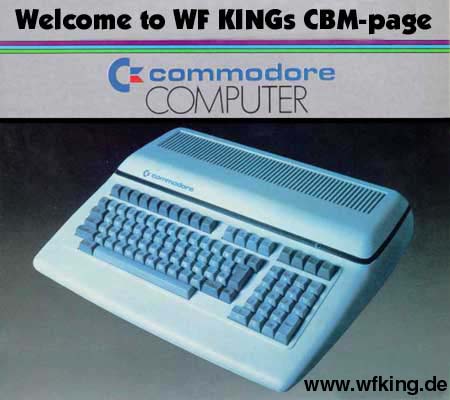 Welcome to www.wfking.de. My CBM-page on this site offers information about the Hardware and Software of old computers from Commodore Business Machines (CBM). As for the C64 and VC20 there are enough other pages in the web, this page deals mainly with the series 2000, 3000, 4000, 8000 and 600 / 700. The aim of this page is NOT to list all details of every machine, but to give a clear survey of the family of the CBM - computers.
Please choose a subject you want more information about :
General information about Commodore Business Machines
An overview of the common 8bit-machines CBM produced
An overview of the common disk-drives produced by CBM
Information about LOS 96 for CBM 8096 and CBM 8296
How to change the device-number on a CBM - dual - drive
How to switch a CBM 8250 to a CBM 8050 (by software)

Games for PET and CBM computers

Hires graphics-board for CBM 610/620 and 710/720

Infos zu meinem Spiel "Imperium Romanum 2" für den 64er
---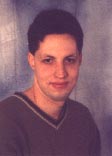 About me ...
My name is Winfried Falkenhahn. One of my favourite hobbies is collecting and using old computers produced by CBM (Commodore business machines). Since I got my first computer (C64 with floppy 1541) at christmas 1989 I have been interested in all 8-bit-machines from Commodore and also in the Amiga-family.
Note : If you have questions concerning this page or CBM-machines, don´t hesitate to contact me :

---
Last update of my homepage : Feb 04, 2006